Sponsorship

Typhoon HIL, Inc. is the market and technology leader in the rapidly-growing ultra-high-fidelity controller-Hardware-in-the-Loop (cHIL) for power electronics, microgrids, and distribution networks which provides industry-proven, vertically integrated test solutions along with the highest-quality customer support. The company was founded in 2008 and since then has been creating products distinguished by the ultimate ease of use, unrivaled performance, leading-edge technology, and affordability.
Designed with love, from ground up, Typhoon HIL tools offer a unique user experience free of third party software and hardware complexities. As a result,Typhoon HIL Control Center with all the libraries installs with a single click, models compile in seconds, digital inputs are sampled with a 20 ns resolution, and real-time simulation runs with a time step as low as 500ns on all Typhoon HIL products. We deeply believe that less is more when it comes to test equipment that our customers love.

Siemens Industry Software Romania (SISW) is owned by Siemens and belongs to the Siemens Product Lifecycle Management (PLM) Software Business Unit, a computer software company specialized in 1D-3D simulation software, hardware development and engineering services for mechatronic computer aided engineering. It started 11 years ago as an affiliate in Romania of LMS International Belgium and was acquired in 2013 by Siemens.
SISW employs a staff of 110 software developers and engineers with an own management, and it is one of the most important expert R&D centres of Siemens Industry Software NV Belgium, the headquarters of the Simulation and Testing Solutions segment of Siemens PLM software. SISW contributes to the development of Siemens Simcenter NX suite of high performance software, on Test.Lab data acquisition software, and with advanced engineering services. With multi-domain and mechatronics simulation solutions, SISW addresses complex engineering challenges associated with intelligent system design and model-based system engineering. The transportation industry is a major market for SISW, with an emphasis on the automotive sector.

Cluster MEDEE (Motors and Electrical Devices for Energy Efficiency) is a professional and scientific cluster in electrical engineering in industry. It gathers companies (from SMEs to large groups) and laboratories around collaborative R&D projects.Relying on its members, MEDEE bridges the gap between two worlds: the research and the industry. The MEDEE activities are from the conception of electrical components to their optimization and the smart grid management.MEDEE is supported by public authorities (especially the Nord of France Region) ensuring a balance between State and private funding. Our members are European and bring together companies, universities, laboratories and institutional members.

The IEEE Vehicular Technology Society concerns itself with land, airborne and maritime mobile services; portable commercial and citizen's communications services; vehicular electrotechnology, equipment and systems of the automotive industry; traction power, signals, communications and control systems for mass transit and railroads.

IEEE, an association dedicated to advancing innovation and technological excellence for the benefit of humanity, is the world's largest technical professional society. It is designed to serve professionals involved in all aspects of the electrical, electronic, and computing fields and related areas of science and technology that underlie modern civilization.
IEEE's roots go back to 1884 when electricity began to become a major influence in society. There was one major established electrical industry, the telegraph, which since the 1840s had come to connect the world with a data communications system faster than the speed of transportation. The telephone and electric power and light industries had just gotten underway.
entally friendly electrical devices and systems.

MEGEVH is a research group on energy modelling and energy management of hybrid and electric vehicles. It is a thematic group of the inter-regional network RT3 (Technological Research for Land Transport) of the Ministry of Research.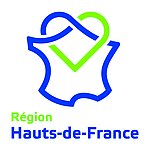 The Hauts-de-France region, located in the northern part of France, serves as a dynamic and diverse hub for its six million residents. This region is renowned for its leadership in the automotive and railway industries, as well as in agriculture, making it a magnet for foreign investors. It's also the youngest region in France, reflecting a vibrant and energetic population. The region is committed to sustainable development, with initiatives like #rev3, aimed at decarbonizing the economy. The Hauts-de-France region places a strong emphasis on education, transportation, and the management of European funds. It also fosters a rich cultural life, with a focus on sports, youth, culture, and health.
Lille University is a State University, founded in 1562 by the Spanish. It became French in 1667. Louis PASTEUR was the first Dean of the Science Faculty in 1854. Lille University was, at that time, situated in the town centre. In 1971, the Science Faculty and the different faculties in Lille moved to the new town of Villeneuve d'Ascq.
Lille is one of the leading science universities in France. Here you will be able to learn how to sharpen your critical thinking, a fundamental element in developing knowledge. You will also apprehend how to look at things from a different perspective, both academically and socially. Furthermore, you will become part of a particularly cosmopolitan French population situated less than 300 kilometres from five European countries. Make the most of your stay with us!

Since it was founded in 1780, Arts et Métiers has been committed to meeting the ever-changing challenges facing industry and society. Its primary mission is to train engineers specializing in sustainable technologies: engineers capable of designing products and systems that respect the environment, but also of controlling industrial organization while keeping risks and costs under control.

The L2EP was created thanks to the will of four establishments, in partnership, to regroup, in the same laboratory all the activities of research in electrical engineering: University Lille 1, Arts et Métiers ParisTech, Ecole Centrale de Lille, Hautes Etudes d'Ingénieur. During the last ten years the researchers have developed expertise in the fundamental domains of electrical energy. Their domains are power electronics and the control and development of numerical tools.